Optical Image by Dr. Weisman uses the most up-to-date technology to ensure the best eye care possible. Here are some of the different types of tests and equipment
you may experience
on a visit.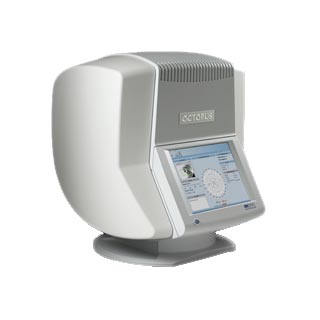 Octopus 600
This is used to assist with Glaucoma detection. It's designed for the examination, analysis and documentation of the field of sight, especially the light difference sensitivity and other functions of the human eye.
32-AXIS221 Manual Lensmeter w/ Ink
This is used by optometrists and opticians to verify the correct prescription in a pair of eyeglasses and contact lenses, to orient and mark uncut lenses, and to properly mount lenses on eyeglass frames.